Auteur: Joey van Ziel
29 december 2020 
—-Stap 1 —-
Wat is er nodig om van een idee naar werkende maatwerksofware te komen?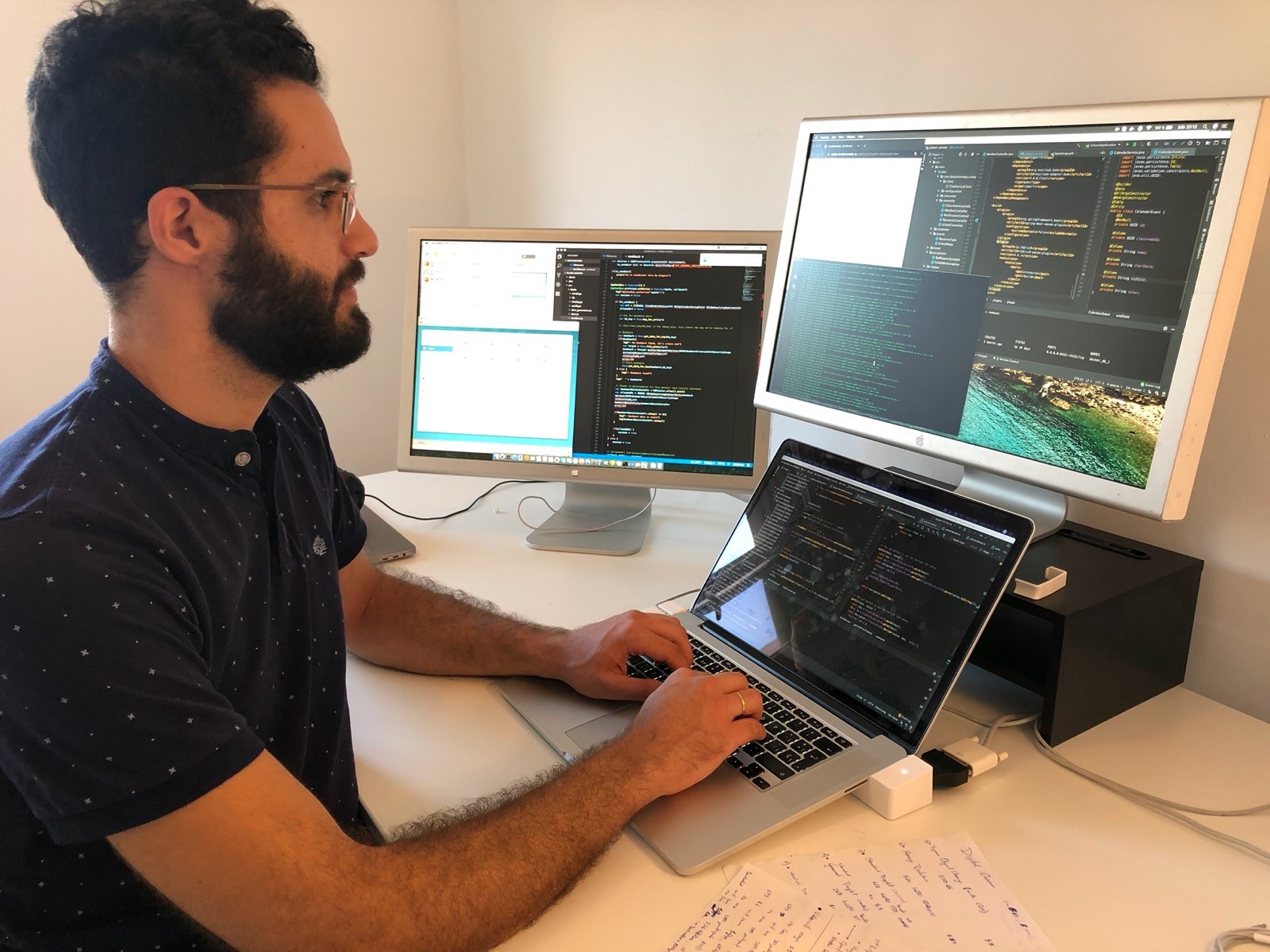 Een absolute kernvraag. Daarvoor zijn verschillende methodieken beschikbaar.
In de kern hanteren wij de Digital Product Development methodiek (de 5 D's)
Maar de opdrachtgever werkt vaak met eigen methoden. Dat is geen probleem want het haakt moeiteloos aan met methodieken als:
Design Thinking
Spiraalmodel
Test-Driven Development
Agile Scrum
ICE Model
Rode draad is ons inziens namelijk altijd dat:
er een idee is,
dat gevalideerd/ getest kan worden,
het idee moet aansluiten bij de strategie en doelgroep,
dat het beste resultaat bereikt wordt met een goed functionerend team met oog voor de stakeholders
dat de deming cirkel ook hier weer in terug komt ;-)…. nadat we dachten er eindelijk vanaf te zijn
Eerste stap idee uitwerken voor je maatwerkapplicatie
Meest voor de hand liggende maar tevens meest lastige stap; overgaan tot daadwerkelijke executie.
Uiteraard heb je bijvoorbeeld eerst marktonderzoek gedaan, je strategie bepaald en grofweg je business model en doelgroep bepaald en heb je bijvoorbeeld je business canvas model uitgewerkt. Dit zijn allemaal zaken die jij als ondernemer of ondernemende manager goed in de vingers hebt en anders heb je voor bepaalde zaken experts aan gehaakt.
Een concept waar wij als Mitras.tech ook erg in geloven (slim partneren met de beste uit het werkveld).
App laten bouwen? Lees dan vooral verder!
Maatwerkapplicatie bouwen – hoe doe je dat?

Het bouwen van een applicatie is een complex gebeuren. Dat is de reden waarom wij een aantal bewezen methodieken hanteren om structureel te werken met een maximaal resultaat.
Globaal komen de bovengenoemde methodieken op het onderstaand stappenplan uit:
(Her)ijken Strategy – concept
Onderzoek plan & doelstelling(en)
Business canvas ready
Protype & MVP bepaald
U(I)X klaar
Developen van de applicatie
Testen
Aanpassen/ goedkeuren
Ready to market!
In de volgende blog leggen we de stappen meer in diepte uit.
Vragen?
We zitten nu in een roerige tijd. Toch biedt deze periode ook nieuwe kansen; waar een deur dicht gaat, gaat er ook 1 open.
Benieuwd hoe we jouw 'traditionele' organisatie naar een ander businessmodel kunnen brengen?
Bijvoorbeeld een kroeg die zich meer als community platform gaat presenteren? We zullen jouw online platform ontwikkelen!
Neem dan vrijblijvend contact met ons op via bijvoorbeeld: info@mitras.tech
Mitras.tech, jouw maatwerkapplicatie ontwikkelaar uit Rotterdam
We zijn als Software bedrijf gevestigd te Rotterdam. Ook zit een deel in Spanje. Vanuit deze locaties kunnen we heel Nederland bedienen. We waren voor Covid-19 al lokaal en remote georganiseerd. Indien we dus andere expertise nodig hebben, kunnen we deze makkelijk aan het team koppelen door onze beproefde methode en ons sterke netwerk.
—-